Hello Again From The French Hen's Nest,
Aren't you ready for spring? It was a spring like day here today, and my spirits have been lifted. We've had so much snow, and there is still snow on the ground, but the sun was glorious today. Hope that you had some sunshine today as well.
I want to share my latest find with you. I was in TJ M

axx

last week, and they had some French Country benches, with woven seats. They were only $129.99, and so pretty. I thought about them for a few days, and decided that one would look nice at the end of one of the beds (when I move, still at my daughter's). When I went back to get it, they had only a few left, and they were marked down to $104.00. Needless to say, it came home with me that day. I think it's quite a find.
Antique Driftwood
I've taken a couple of photos, and you will notice a very pretty basket full of pine cones. The basket was another find. Right after Christmas, my neighbor put it out front with the trash, and it is such a nice thick basket, so happy I saved it. I filled it with pine cones that my sister Linda, the other hen, and I picked up in Pinehurst, North Carolina, a few years ago. You may know it for it's great golfing, but we appreciate the pine trees. I don't know if you can see them well, but the smallest is about nine to ten inches high. Love these big pine cones, and oh, what fun we had picking up bags of them to give to our family and friends.
I just wanted to share my new bench with you. It looks lovely in my daughter's home, but it will look a lot better in my own. Wishing you a wonderful week, and hopefully much more sunshine.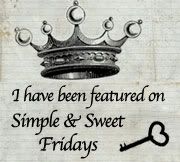 We party with these fabulous blogs