Hello again from The French Hen's Nest
As I was scrolling through the parties last week, I found a post that had a poinsettia pillow, which was so pretty. It was made with boiled wool. I have tried to find the blog, but I can't, and of course I can't remember the name. As I scrolled further down, I found a pillow with angel wings. The wings were made of felt, and it looked so pretty, that I was inspired to make my own Christmas pillow with angel wings.
First, I had to make a run to the craft store for supplies. I went to AC Moores, found the felt, bought a little glue and was ready to go. I used quick stick felt and decided that I would add something more to mine, maybe feathers.
The nice thing about quick stick felt is that it can be removed from the pillow after the holiday, if you wish. I put the wings on a burlap pillow case that I've had for a while, and was just waiting to do something creative with it. I first drew the wing pattern on the back of the felt, then cut them out. After placing the wings on the pillow case, I glued the feathers onto the wings one by one. I really like the way it turned out. Here it is, hope you like it.
I also had a white silk decorative pillow case sitting around, and decided to paint a pattern on it with a stencil. I'm decorating a bedroom for my granddaughter, Em, for Christmas and I'm using white and gold. I had a small container of Martha Stewart gold paint, and a sponge paint brush? Sponge? Anyway, I love how it turned out, looks great in her bedroom.
On Em's bed
These were two fun and easy projects to do. And it took care of that creative yearning for a while. Sure you know what I mean.
Thank you for visiting. Take care.
Its So Very Cheri
Nifty Thrifty Sunday @
Nifty Thrifty Things
Sunday Showoff @
Twig Studios
Made for you Mondays @
Skip To My Lou
Make it Pretty Monday @
The Dedicated House
Make the Scene Mondays
Alderberry Hill
Market Yourself Mondays @
Sumo's Sweet Stuff
Mop It Up Mondays@
I Should Be Mopping The Floor
Masterpiece Mondays @
Boogie Board Cottage
More The Merrier
DIY Home Sweet Home
Motivate Me Monday
Keeping It Simple
Cowgirl Up Tuesdays@
Cedar Hill Ranch
Nifty Thrifty Tuesday @
Coastal Charm
Made in a Day @
Made In A Day
Show Me What You Got Tuesdays @
Our Delightful Home
What's It Wednesday @
Ivy and Elephants
Home Wednesdays @
Rose Chintz Cottage
Primp Your Stuff Wednesday @
{Primp}
Wow Us Wednesday @
Savvy Southern Style
Under $100 Linky Party @
Beyond The Picket Fence
Crazy Cute Thursdays @
Between You and Me
Time Travel Thursday @ @
Brambleberry Cottage
Tutorials Tips and Tidbits @
Stone Gable
Feathered Nest Friday @
French Country Cottage
Fridays Unfolded @
Stuff and Nonsense
Frugal Friday @
The Shabby Nest
Home Sweet Home @
The Charm of Home
Inspiration Friday @
At The Pickett Fence
Shabbilicious Friday @
Shabby Art Boutique
12 Days of Christmas @
Homa Style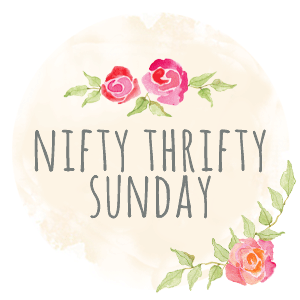 ;