Hello again from The French Hen's Nest.
I was visiting my friend Sandi at the Rose Chintz Cottage yesterday and she was showing off her beautiful feather tree. She was even able to capture it in just the right light and it had a romantic pink hue.
Well I wanted that feather tree. It was beautiful on the silver tray, with greenery and snowballs she made, sitting in front of the window at sunset.
I know I am not supposed to covet my friends feather tree, but I did...for just a moment. Then I decided that I would make my own feather tree!
I remembered that I had picked up white feather boas at the Dollar Tree and all I needed was a cone for a base. I looked around and found a very large cardboard envelope, rolled it into a cone shape and trimmed the bottom straight. You could use poster

board for this.
I then gathered my supplies. Four feather boas from the children's aisle at the Dollar Tree, my cone and my hot glue gun.
I started at the bottom so each layer would hang over the previous layer. I put a dab of glue every 2" and made sure not to glue the feathers down, but keep them fluffy.
Half way there!
I kept wrapping the boas around until I reached the top. I had a few feathers that loosened from the boa so I glued those to the top.
And here is my feather tree!
Isn't it beautiful? I sure think so. Thank you Sandi for inspiring me.
Now I need to cut my greenery and make the snowballs!
Thanks for visiting the French Hen's Nest. Have a beautiful blessed day.
We're Partying at
Home Wednesdays @
Rose Chintz Cottage
Feathered Nest Friday @
French Country Cottage
Frugal Friday @
The Shabby Nest
Vintage Inspiration Friday @
Common Ground
Feathered Nest Friday @
French Country Cottage
Home Sweet Home @
The Charm of Home
Inspiration Friday @
At The Pickett Fence
Potpourri Friday @
2805
Show and Tell Friday @
Romantic Home
Simple and Sweet Fridays @
Rooted in Thyme
Clever Chicks Blog Hop @
Clever Chicks
What have you Redone @
Redoux Interiors
It's Party Time @
Its So Very Cheri
Nifty Thrifty Sunday @
Nifty Thrifty Things
Sunday Showoff @
Twig Studios
Made for you Mondays @
Skip To My Lou
Make it Pretty Monday @
The Dedicated House
Make the Scene Mondays
Alderberry Hill
Market Yourself Mondays @
Sumo's Sweet Stuff
Mop It Up Mondays@
I Should Be Mopping The Floor
Masterpiece Mondays @
Boogie Board Cottage
More The Merrier
DIY Home Sweet Home
Motivate Me Monday
Keeping It Simple
What's It Wednesday @
Ivy and Elephants
Home Wednesdays @
Rose Chintz Cottage
Primp Your Stuff Wednesday @
{Primp}
Wow Us Wednesday @
Savvy Southern Style
Under $100 Linky Party @
Beyond The Picket Fence
Crazy Cute Thursdays @
Between You and Me
Time Travel Thursday @ @
Brambleberry Cottage
Tutorials Tips and Tidbits @
Stone Gable
Totally Transformed Tuesday @
PJH Designs
Cowgirl Up Tuesdays@
Cedar Hill Ranch
Nifty Thrifty Tuesday @
Coastal Charm
Made in a Day @
Made In A Day
Show Me What You Got Tuesdays @
Our Delightful Home
Time to Shine Party @
A Diamond in the Stuff
Tuesday's Treasures @
My Uncommon Slice Of Suburbia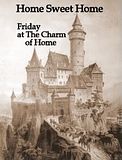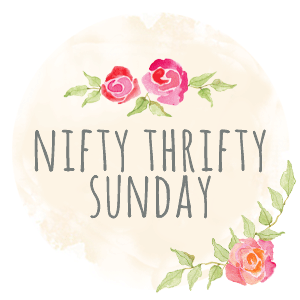 ;