Hello Again From The French Hen's Nest,
I recently attended a seminar on creating beautiful tablescapes, by using what you have on hand around your home. It was given by
La Bella Luce, the lovely antique store in historic Clifton, Va. Brenda, the manager, and Michele demonstrated a number of themes that you can create. They did such a great job, and it was very inspiring. I'm going to share their table settings with you, and hopefully you will be inspired as well.
Brenda and Michelle of La Bella Luce
The first table is a study in Black, Red and White. I absolutely love the paisley black and white table cloth. They have a huge selection of tablecloths imported from France. Would love to have this one.
Don't you love these colors together? Very dramatic.
Table linens from France
The hydrangeas are perfect with this table setting. Isn't this lovely?
Notice the wreaths on the chair backs. Nice touch.
Beautiful setting, ready for brunch?
This setting would make anyone feel special.
This setting certainly says, Happy Valentine's Day.
She has incorporated carnival glass in this setting.
Here she has used Santos cage dolls for the centerpiece. Aren't they lovely?
Are you ready for spring?
Santos Cage Dolls, one came home with me.
_________________________________________________________
Must have beads for a Mardi Gras party!
The high candle sticks are perfect.
Happy Mardi Gras
We're partying with..

...
Cowgirl Up Tuesdays@
Cedar Hill Ranch
Creatively Tuesday @
The Rustic Pig
Nifty Thrifty Tuesday @
Coastal Charm
Show Me What You Got Tuesdays @
Our Delightful Home
The Inspiration Board @
Carolyn's Homework
Time to Shine Party @
A Diamond in the Stuff
Totally Transformed Tuesday @
PJH Designs
Tuesday's Treasures @
My Uncommon Slice Of Suburbia
Home Wednesdays @
Rose Chintz Cottage
Primp Your Stuff Wednesday @
{Primp}
What's It Wednesday @
Ivy and Elephants
Wow Us Wednesday @
Savvy Southern Style
Centerpiece Wednesday @
The Style Sisters
Think Tank Thursday @
Joyful Homemaking
Time Travel Thursday @ @
Brambleberry Cottage
Tutorials Tips and Tidbits @
Stone Gable
Under $100 Linky Party @
Beyond The Picket Fence
Feathered Nest Friday @
French Country Cottage
Find A Friend Friday @
Sew Many Ways
Home Sweet Home @
The Charm of Home
Inspiration Friday @
At The Pickett Fence
Shabbilicious Friday @
Shabby Art Boutique
Show and Tell Friday @
Romantic Home
Simple and Sweet Fridays @
Rooted in Thyme
Vintage Inspiration Friday @
Common Ground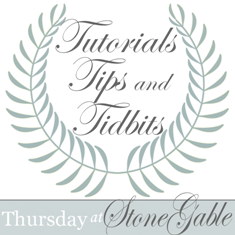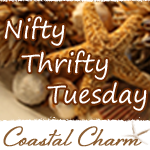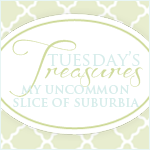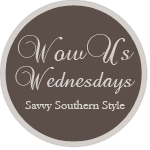 a